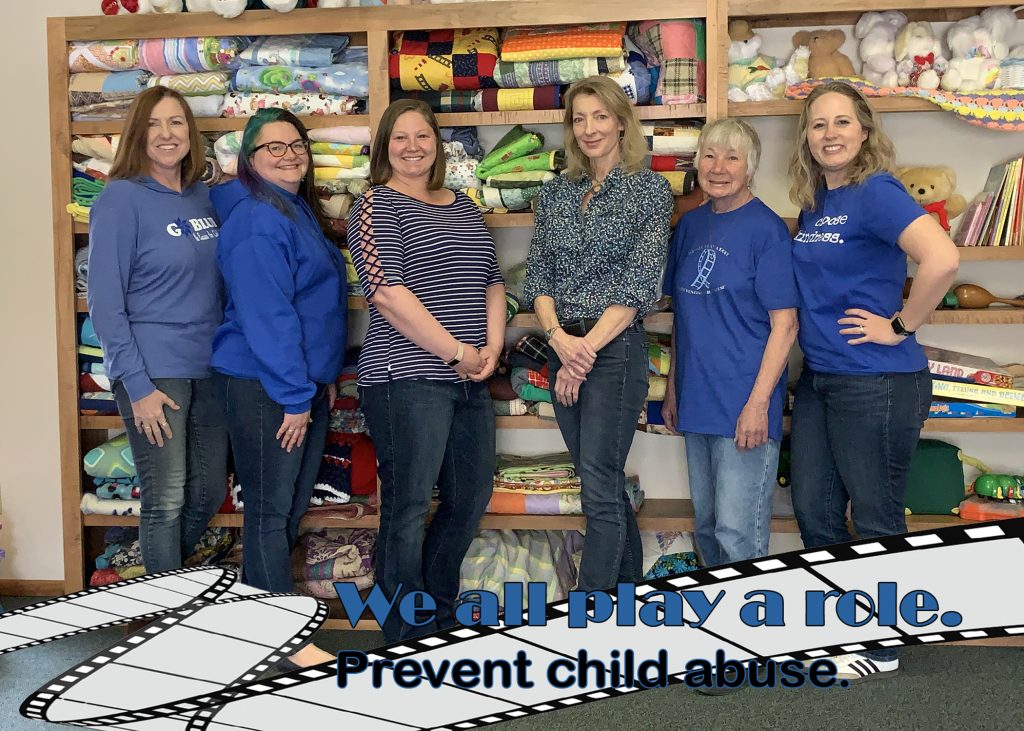 The staff of the Four Corners Child Advocacy Center currently consists of (from left to right) Executive Director Rose Jergens, Family & Child Advocate Sadie Rose Pace, Family & Child Advocate Trisha Halencak, Child Therapist Rachel Heberle, Family & Child Advocate Jackie Berdzar, and Relations Director Nicci Crowley.
Rose Jergens, Executive Director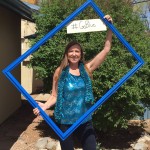 Autobiography: I relocated to Cortez from Missouri in August 2008 to take the position of Executive Director to Four Corners Child Advocacy Center. I spent the previous 15 years advocating for children in various capacities; most recently consulting with the Missouri Network of Child Advocacy Centers. I come to the Child Advocacy Center enthusiastic about effecting change for abused and neglected children in the Four Corners area. I am responsible for all administrative activities and program development. Feel free to contact me with any questions you may have about the center.
Rachel Heberle, Child Therapist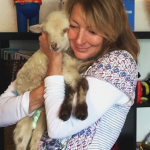 Autobiography: I relocated from Winchester, Virginia in March of 2014. What lead me to the Four Corners area is the proximity and abundance of outdoor activities. I live in Durango and love that I can be hiking, biking, skiing and kayaking in a matter of minutes. I started with the Four Corners Child Advocacy Center August 2014 and am their Therapist. I am a Licensed Professional Counselor and I am certified in Trauma Focused Cognitive Behavioral Therapy(TF-CBT,) EMDRand Equine Therapy. In 2002 I received my Master's degree in Community Counseling as well as an Education Specialist Degree (Ed.S,) from James Madison University in Harrisonburg, Virginia. I also have a degree in Graphic Design from The Art Institute of Ft. Lauderdale. My art background has allowed me to use art as a medium with children who have a difficult time expressing themselves verbally.
Sadie Rose Pace, Child & Family Advocate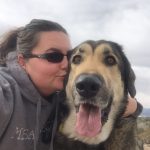 Autobiography: I'm a Victim Advocate born and raised in Mancos, CO. When I moved home nine years ago, I began to put my degree in Women's Studies from CU Boulder to work. Becoming a Victims Advocate at the Four Corners Child Advocacy Center has allowed me to work more deeply with my community and support our families. From providing resources, training, education and coordination of services, all the way to basic support of families in crisis, I get to be a part of the healing process and watch kids heal. When I'm not here, usually I'm out with my big three legged dog who sometimes even stops by work for treats and attention from our families. Otherwise I'm out enjoying all the reasons I came home, from hiking to breakfasts out with friends.
Trisha Halencak, Child & Family Advocate and Forensic Interview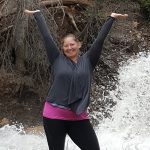 Autobiography: I relocated from a small mountain town near Yosemite, California to Southwest Colorado in 2012. I joined the Child Advocacy Center as a Forensic Interviewer and Family Advocate in March of 2019. I have a background in Early Childhood Education and have taught preschool in Cortez and Dolores. I have worked for a local family resource center for the past 4 years where I have helped connect families to local resources, taught parenting classes and supported local preschool teachers in creating a classroom that encourages children's social and emotional well-being. In my time off, I enjoy going on drives in the mountains exploring the beautiful scenery with my husband and 2 children. During the summer, my family and I go on many camping trips where cell phone service is scarce and family time is plentiful. I am looking forward to guiding families through the healing process.
Jackie Berdzar, Child & Family Advocate

Autobiography: I joined the Child Advocacy Center team over 10 years ago, now working part-time as a victim advocate. Prior to that, I was the Victim/Witness Coordinator for the district attorney's office for 10 years, providing information, support and advocacy to adult and child victims of crime. Before that I worked for the Navy, investigating discrimination complaints filed by civilian employees. I graduated from Brooklyn College with a Bachelors Degree in Sociology and from Indiana University with an MBA. I have a small ranch south of Dolores. When I'm not at my day job, you can find me irrigating, fixing fence, or feeding cows. Working at the child friendly environment of the CAC has been both challenging and rewarding. We provide help and support to child victims and their families to minimize the trauma and stress during and after the investigation of child abuse allegations and resources to helping in the healing process.
Nicci Gray Crowley, Relations Director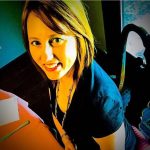 Autobiography: I graduated from Oklahoma City University with a degree in Mass Communications. Over my professional career (with CBS News, Destination Hotels & Resorts and the University of Denver), I garnered extensive experience in marketing, design, and event management. I moved to the four corners area in 2004. My husband, Chris, and I enjoy watching our son and daughter play sports and enjoy their school activities. I volunteer on multiple boards in our community. When I'm not working, I also enjoy dancing, reading with a cup of hot tea, and Netflix binging.