Hands are not for hurting….
they are for helping!
Lend a hand to the Four Corners Child Advocacy Center by participating in our virtual race.
Want to RUN? Want to WALK? Want to challenge yourself and start a COUCH TO 5K? Want to push past the 5K and RUN A 10K?
Join us virtually the last week of October 2020 (October 25-31) to complete either a 5K or 10K to support the Advocacy Center.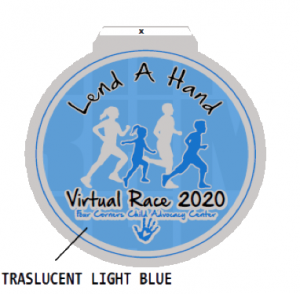 Register today for our fun event. $35 per racer.
Race Swag:
Custom Medal for all participants
Finisher's certificate
Updated leaderboard week of race
Register Now: