Our History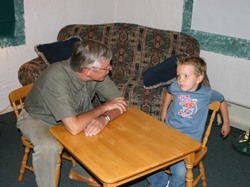 As a local doctor, Dr. Robert Heyl observed the trauma abused children endured, not only from the abuse, but from their experiences of having to repeat their story over and over to multiple agencies in various locations. He had a vision of a neutral, safe, child-centered structure designed to nurture the abused child, and he discovered the child advocacy center model founded in Huntsville, Alabama.
In partnership with the Montezuma County Child Protection Team, the Montelores Mental Health Association, area businesses and concerned citizens the Four Corners Child Advocacy Center was established in 1993.
In 1995, our Center became a nationally accredited Child Advocacy Center.
What is a Child Advocacy Center?
A Nurturing Environment for Safe Transitions
Child Advocacy Centers are child-focused programs in which representatives of law enforcement, social services, prosecution, victim advocacy, medical and mental health personnel jointly intervene in cases involving sexual/physical assaults and other crimes against children through investigation, treatment and prosecution.
Organizations that use Child Advocacy Centers experience many benefits: More immediate follow-up to reports of child sexual and other mistreatment, more efficient medical referrals, reduction in the number of child victim interviews, increased success in prosecution and consistent support for child victims and their non offending family members.
The Four Corners Child Advocacy Center is accredited through the National Children's Alliance.
Our Staff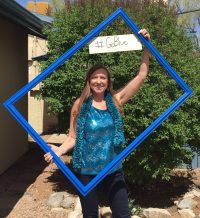 Rose Jergens, Executive Director
Autobiography: I relocated to Cortez from Missouri in August 2008 to take the position of Executive Director to Four Corners Child Advocacy Center. I spent the previous 15 years advocating for children in various capacities; most recently consulting with the Missouri Network of Child Advocacy Centers. I come to the Child Advocacy Center enthusiastic about effecting change for abused and neglected children in the Four Corners area. I am responsible for all administrative activities and program development. Feel free to contact me with any questions you may have about the center.
Rachel Heberle, Child Therapist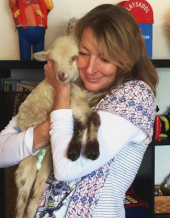 Autobiography: I relocated from Winchester, Virginia in March of 2014. What lead me to the Four Corners area is the proximity and abundance of outdoor activities. I live in Durango and love that I can be hiking, biking, skiing, and kayaking in a matter of minutes. I started with the Four Corners Child Advocacy Center in August 2014 and am their Therapist. I am a Licensed Professional Counselor and I am certified in Trauma-Focused Cognitive Behavioral Therapy(TF-CBT,) EMDR, and Equine Therapy. In 2002 I received my Master's degree in Community Counseling as well as an Education Specialist Degree (Ed.S,) from James Madison University in Harrisonburg, Virginia. I also have a degree in Graphic Design from The Art Institute of Ft. Lauderdale. My art background has allowed me to use art as a medium for children who have a difficult time expressing themselves verbally.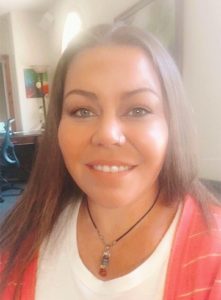 Lacey Osterloh, Forensic Interview Director
Autobiography: I grew up in Cortez, and have lived in the Four Corners area my entire life. I joined the Four Corners Child Advocacy Center team in July of 2020 as the Child & Family Advocate. I'm really excited to be part of such a great organization! I have a background in adult advocacy, and I'm pursuing a degree in psychology. When I'm not working I can usually be found spending time with my family, reading, making art, or spending time in nature. I'm looking forward to connecting with families in a meaningful way, and helping to facilitate the path toward healing.
Liz Filas, Child Therapist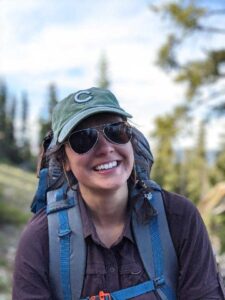 Autobiography: I have lived in Colorado since 2014, moving to the Four Corners Region in 2016. I am originally from Illinois, growing up in the Chicagoland area. I am an avid hiker, and was fortunate to complete the Colorado Trail during the summer of 2020. I have worked with children and adults in variety of settings and am excited to part of this team. As a therapist with The Four Corners Child Advocacy Center, I not only work with children who are experiencing trauma but also those displaying problematic sexual behavior. I am a Licensed Clinical Social Worker and look forward to further serving this community in this role.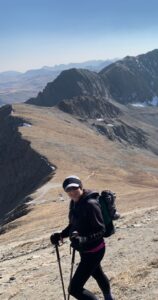 Wendy Anderson, Child & Family Advocate
Autobiography: I grew up in Cortez and have lived most of my life in the area. I joined the Four Corners Child Advocacy Center in 2021. I provide a listening ear to help families and children find calmness in their journey toward justice and healing. I love being part of such an incredible team! When I'm not working I can be found hanging out with my husband and our four children. My favorite hobbies are hiking, paddle boarding, gardening, and pretty much anything outdoors.
Our Board Members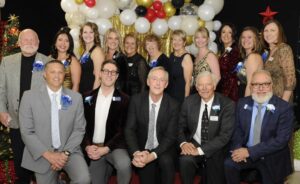 2021 Board of Directors
President
Bill Lewis
Retired Educator
Vice President
Member
Jennifer Tewell
Major Mortgage
Treasurer
Naomi Molina
Cortez Milling
Secretary
Kim Spitzer
Real Estate Agent
Member
Debbie Lovett
Retired School Teacher
Member
Shelly Brumley
Member
Andrew Cuckie
Edward Jones
Member
Jeremy Yarbrough
Pioneer Printing
Member
Heather Paradise
Member
Nikki Berdzar
Kokopelli Cabins
Member
Hope Candelaria
Member
Caitlin Willbanks
Member
Ksenia Tucker
Tucker Trucking
Member
Michael Weiss
Weiss Insurance
Multi-Disciplinary Team Partners:
Law Enforcement
Cortez Police Department
Montezuma County Sheriff's Department
Dolores County Sheriff's Department
Mancos Marshal
Social Services
Montezuma County Division of Social Services
Dolores County Division of Social Services
The District Attorney's Office
22nd Judicial District
Victim's Witness Unit
Medical Professionals
Mental Health Professionals