Warmest appreciation goes out to the marvelous women of the 3rd Ward, here in Cortez, who dropped off some beautiful quilts for our clients.
It takes a LOT of work to make just one quilt, and these ladies have given us many.
We couldnt do what we do, without YOU!
Hu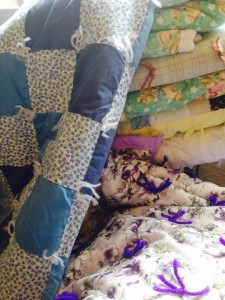 gs!