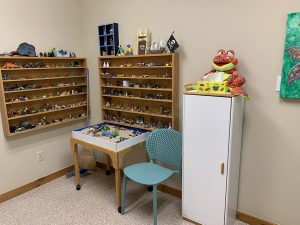 Our Program Services include victim advocacy, counseling, medical evaluation, and forensic interview. Look below for links and information to learn more about Program Services at the Four Corners Child Advocacy Center.
Advocacy Services:
The Four Corners Child Advocacy Center provides advocacy services to victims as well as their non-offending family members. A brief description of the Victim Advocacy Services provided by the Four Corners Child Advocacy Center can be found by clicking on the titles below. If you would like more information, you may call our office at (970) 565-8851.
Counseling Services
We offer professional psychological and/or psychiatric treatment for children and their non-offending family members arising form the occurrence of child abuse. This includes the evaluation of mental health needs.
Our therapists are trained in trauma focused therapeutic approaches, to promote the healing of the hidden wounds of child abuse. Rachel Heberle is the child therapist located at the Four Corners Child Advocacy Center.
Our Other Mental Health Partners
Polly Sikora – specializes in TF-CBT and EMDR II.
(970) 759-7328
psikora@frontier.net
Karen Mischke- M.A. Licensed Professional Counselor
(970) 564-1205
AXIS Health System
(970) 565-7946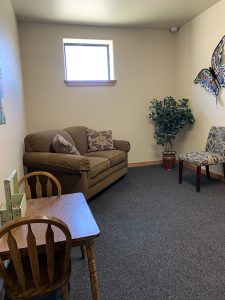 Forensic Interviews
When there are child abuse allegations, the child is given the opportunity to tell their story in a safe and child friendly interview room. In this room a trained forensic interviewer, interviews the child. The child's disclosure is captured on camera; this process prevents collaborating agencies from having to do multiple interviews.

Medical Examinations
The purpose of the Medical Evaluation is to:
Assess and treat STD's, injuries and pregnancy
Collect evidence and document trauma
Provide psychological reassurance (to reassure the child that his/her body is okay)